Cut Proof & Slash Resistant UHMWPE Dyneema Fabric
Product Detail
Product Tags
Our cut resistant & slash resistant series fabrics are mainly made of High-strength polyethylene (HPPE), namely UHMWPE (UHMW-PE). UHMWPE is word toughest fiber. HPPE, Para-aramid fiber and carbon fiber are known as the world's three major high-performance fibers. HPPE is lighter in weight, higher in strength and stronger than para-aramid. It is one of the raw materials for bulletproof vests. We use the advantages of UHMWPE to develop cut proof fabric, which is soft and durable. It can be used in civil, military and police fields. In the field of personal protective equipment, in some dangerous environments, such as glass machinery factories and hockey sports, there were no special fabrics to provide anti cut protection. Now our ultra high cut-resistant series of fabrics can provide professional protection. Anti cut series fabrics & slash resistant have different cut-resistant grades, which are suitable for products with different requirements.
This product does not contain steel fiber and is suitable for the EN388 European standard cut-resistant European standard test requirements. It's more soft than UHMWPE fabric with steel fiber.
Our fabrics can reach up to EN388 level 5 and even exceed the test requirements by a lot.
During the fight, when the attacker wants to stab the target with a knife, both persons usually move or run instead of standing still, so Slash damage is more likely to occur. This fabric is just right for professional slash proof protection.
It is also a professional bite resistant fabric.
Being caught, pinched or bitten isn't just "part of the job." The risk of such injuries can be significantly reduced, and our cut resistant & slash resistant series fabrics is one of the most effective and reliable methods.
Usage
This fabric can be used to make shirts, jackets, lab coat, trouser, aprons, sleeves, gloves, neck guard, bag.
Welcome to contact us for free samples or custom developed products. Can be cut, slash and bite protection for various work areas.
·Anti cut
·Knife resistant
·Tear resistant
·Stab proof
·Puncture resistant
Ultra high cut resistant gloves, Work wear, Protective sportswear, Police, etc.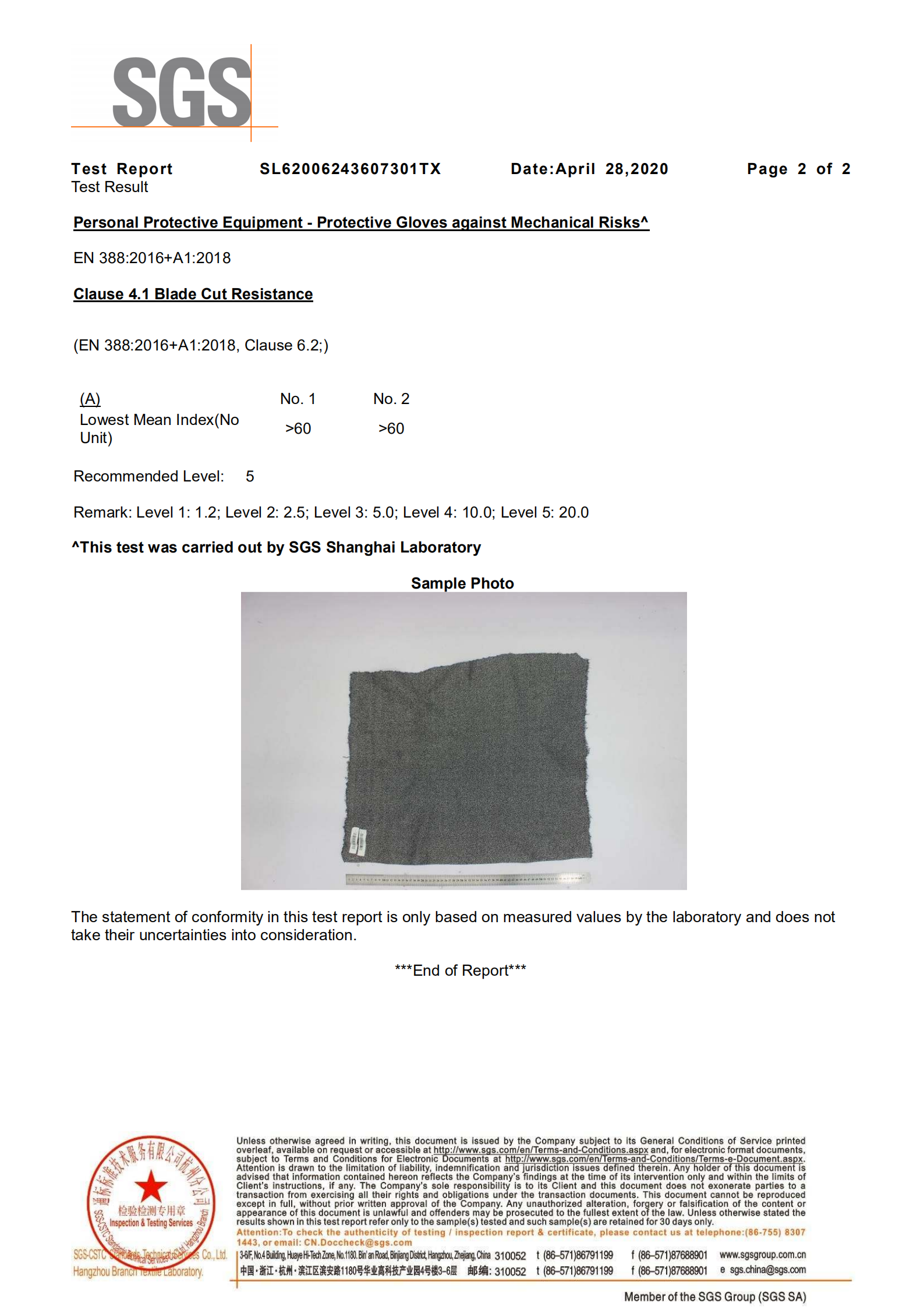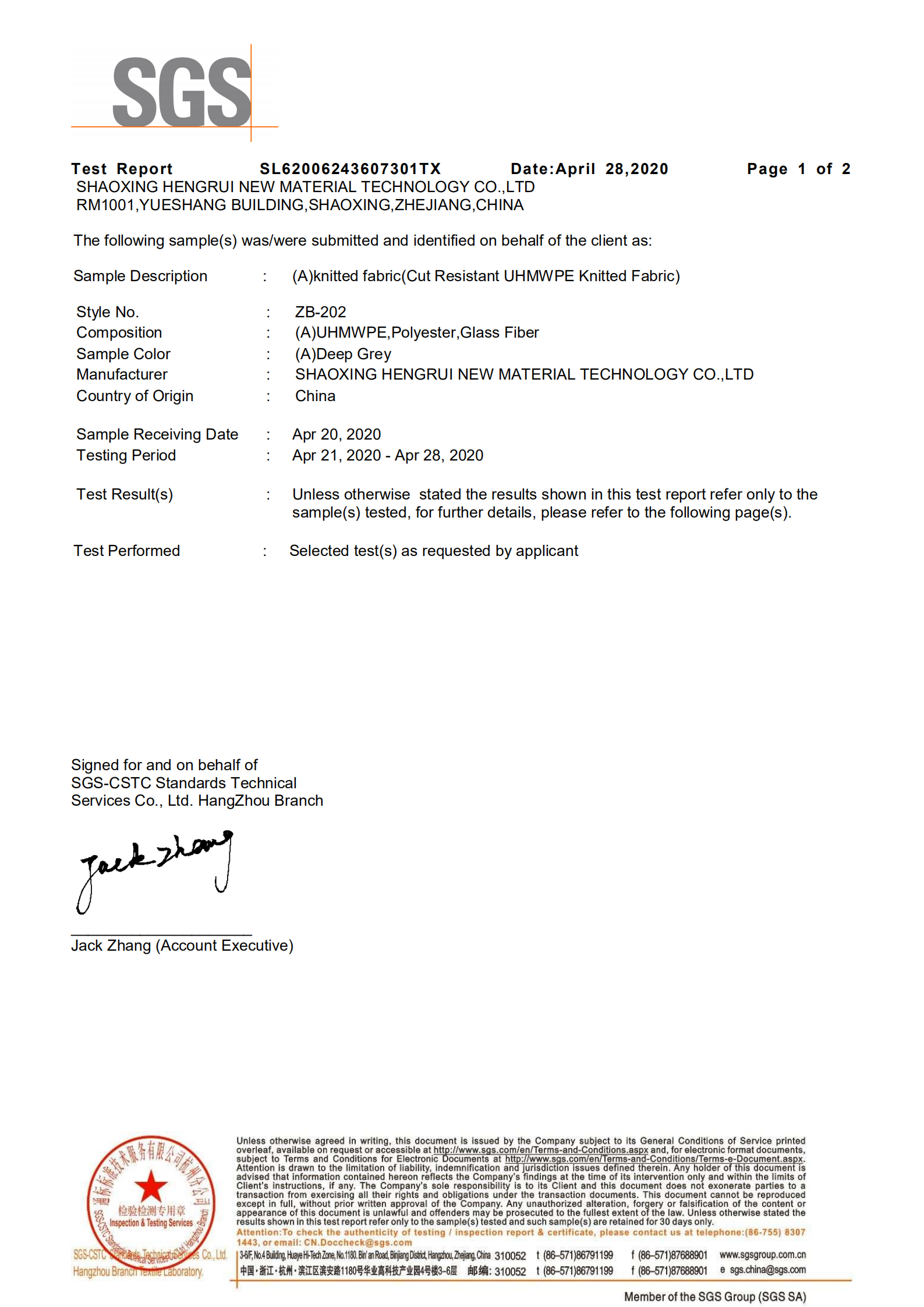 | | |
| --- | --- |
| Customize Service | Weight, Width, Color |
| Packing | 50meters/roll |
| Delivery Time | Stock Fabric: within 3 days. Customize Order: 25days. |
---
Previous:
93/5/2 Aramid IIIA Fabric in 150gsm
---
Write your message here and send it to us
Products categories